Hi everyone! sorry i haven't posted in so long! I just got back from my trip to michigan for my boyfriend's sister's graduation party. I got in yesterday at around 5 pm and then I had to go to work from 9 to 11pm at the radio station where I work so i was pretty tired to do a post. I had so much fun. This is how my trip went:
Arrived at the Airport at 6 am to leave to Orlando and then catch a connection flight to Detroit

Got to Orlando,found out theres not connection flights to detroit lol

Left for St. Louis and then to Detroit.
Arrived at Detroit at around 5 pm (geeze)
Had dinner met a lot of my boyfriend's family and had lamb for the first time (I didnt know it was lamb...i felt so bad)
Went to a safari to feed animals
Ran up hills :)
Collected flowers
Ran in the Rain
Got sick :(
Went to Cedar Point which is by the way sooo muchh funnn
Went to Ohio
Had the greasiest patty melt sandwhich I've ever seen at this place called Tony's. They're known for having sevings that could feed 5 people. I was so grossed out by the way people were eating! One girl was eating a ONE GALLON FUDGE SUNDAE all by herself and there were buckets of bacon all over with humongous burgers. I've never seen a person eat so much!
All in all I had a great time and lots of fun :)
Here are some pictures from the fields: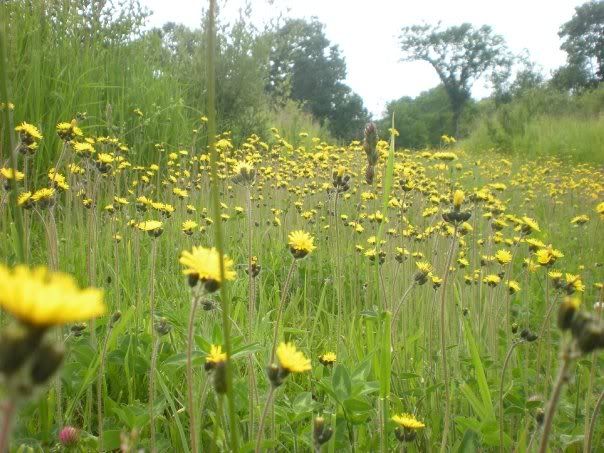 Here I am knee deep in Daisies :) (the sun was in my faceee)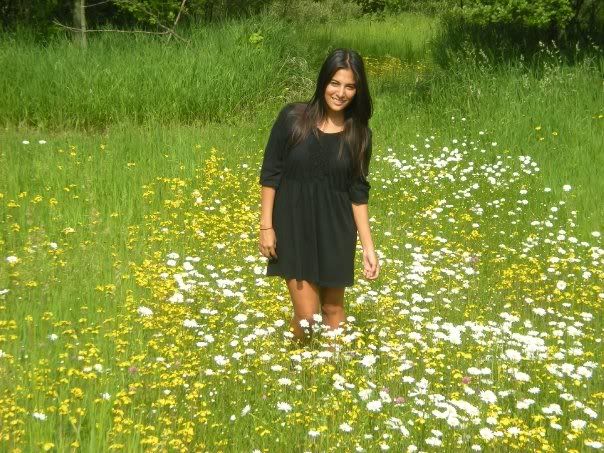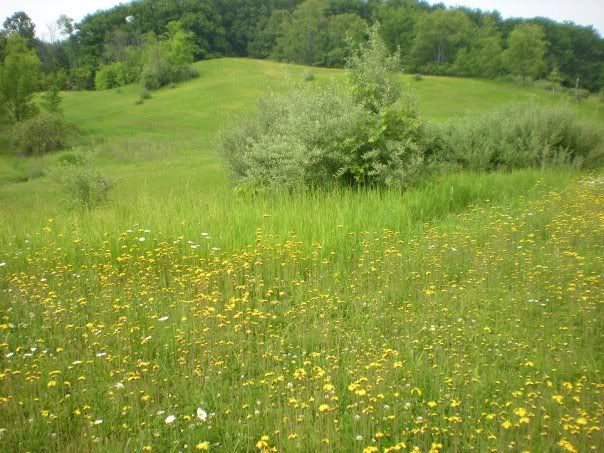 and here's one of my boyfriend's sister and I just fooling around LOL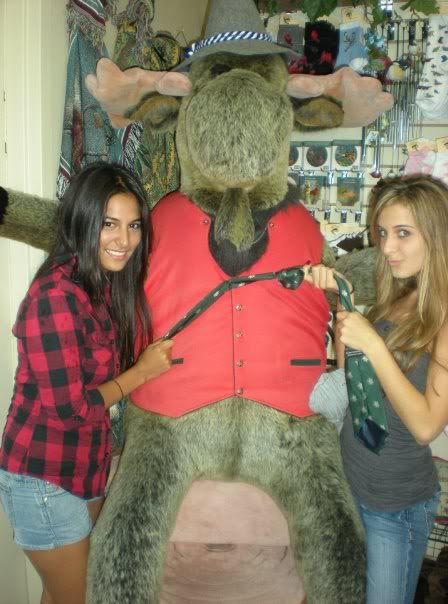 The whole trip was pretty laid back so I packed light.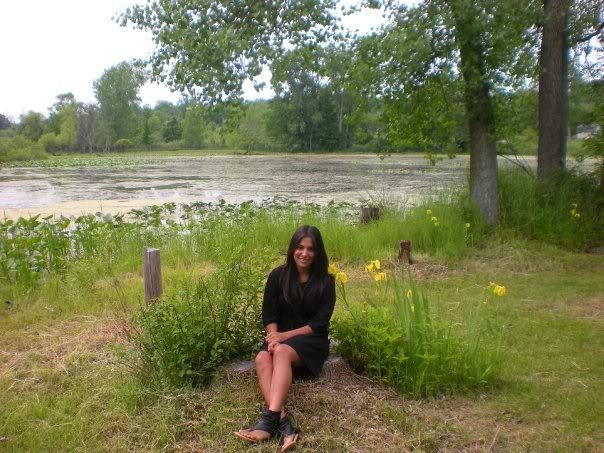 ps: thanks for all the sweet comments! hope you guys had a great weekend. I'll answer e-mails and posts pretty soon :)
what did u do this weekend?
xoxo, Maria